Tuesday, June 22, 2010
On June 17th Jason and I celebrated our 4th anniversary. He surprised me by getting a babysitter for Cadence and taking me out to dinner...even though the NBA Finals were on. Don't worry he did get to watch it because the restaurant we went to had a TV.
Happy Anniversary HUBBY...I'm excited for many more years to come.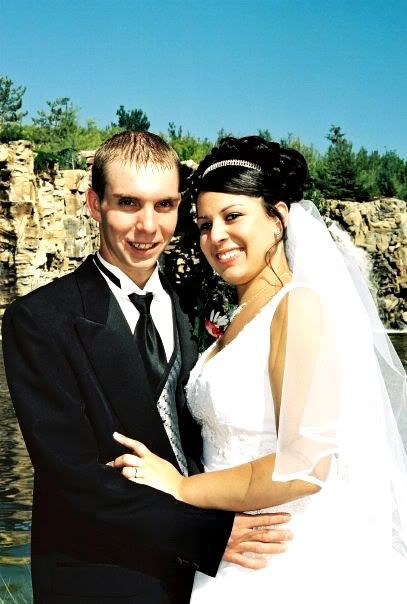 Jason turned 25 on June 8th. We went out to dinner and I made him his favorite funfetti cake. The kids were asleep by the time he blew out the candles and we ate some cake, but it was nice to get to spend some time together alone.
He only got to blow out two candles...I forgot to get some more. Oh well, I'll remember next year.